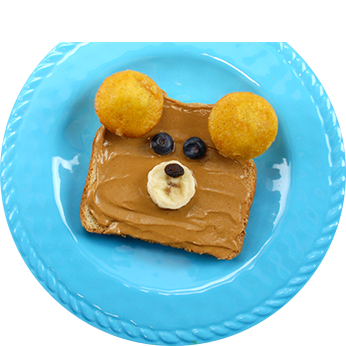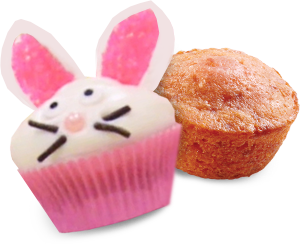 Get Inspired!
Fun Recipes, DIY & More...
Entenmann's Little Bites® Cocoa Cups
Warm Up with these Cute Little Bites Muffins Cocoa Cups
Ingredients
1 Box Little Bites Muffins
1 Bag Mini pretzels
1 Bag Mini marshmallows
1 Piping bag
1  #5 decorating tip
Ganache
4 oz Semi-sweet chocolate chopped
½  cup Heavy Cream
1 Sauce pan
1 Heat proof bowl
Directions
Remove Little Bites Muffins from pouch
Hollow out top center of the muffin
Pipe in chocolate ganache
Place mini marshmallows on top of ganache
Break off pretzel loop
Dip the ends into the ganache and stick and hold to the side of the muffin until chocolate hardens
Enjoy during the holidays!
Direction for Ganache
Place chocolate in a heatproof bowl
Bring cream to a simmer in a small saucepan or place in a microwave bowl and microwave for 45 seconds to 1 minute (make sure it doesn't bubble over)
Pour over chocolate and let stand until chocolate has softened, about 3-5 minutes
Start whisking the mixture in the center of the bowl until fully smooth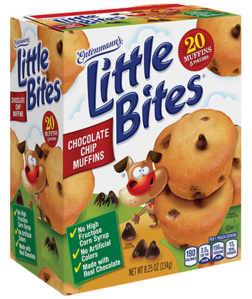 Suggested Variety
Little Bites® Chocolate Chip Muffins. These tasty golden mini muffins are made with real ingredients like real chocolate chips, no high fructose corn syrup, 0g trans-fat and no artificial colors. Packed four muffins to a pouch, they are sized just right for lunchboxes, snack time, breakfast time or any time.