Little Bites Homepage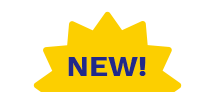 Little Bites® Mini Chocolate Chip Cookies
Soft baked, made with REAL chocolate, and absolutely yummy! Portioned six to a pouch!
Limited distribution, see store locator for availability.
The perfect portion of happiness™
Have you ever put a love note in your little one's lunch box? They'll never be too old for their favorite snacks! Send them to school with Little Bites® muffins.