We Care
We always try to do our part to make the world a better place.
Little Bites® Teams Up with TerraCycle

Each year, countless Entenmann's Little Bites® pouches are discarded and end up in landfills. Entenmann's Little Bites® snacks has teamed up with TerraCycle® to give you an opportunity to earn money for your school or favorite charity, just by recycling!
Every time you enjoy a Little Bites® snack, we want you to save the pouch and send it to us to be recycled – we even take care of the shipping costs! For each pouch received, you will be awarded TerraCycle® points that can be used towards a donation to the school or organization of your choice.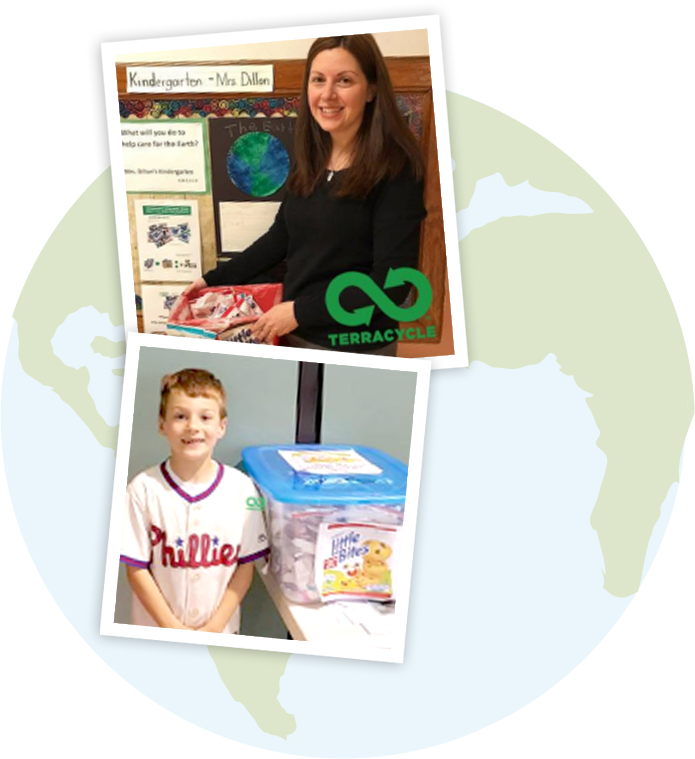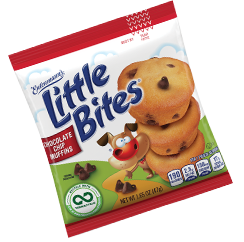 Recycling Program Update
Collection Locations:

21,647

Open Slots:

1,653

Money Raised:

$108,696.09

Pouches Collected:

7,563,288
What happens to your Little Bites® snack pouches?
They will be recycled into things like park benches, gardens, and even bike racks. Together, we're Eliminating the Idea of Waste!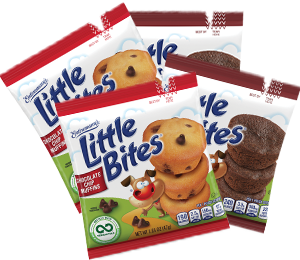 Pouches are sent to TerraCycle®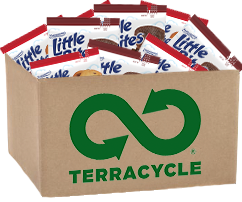 Pouches are upcycled or recycled into various products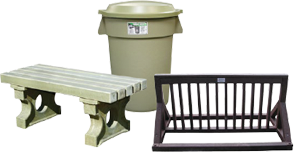 Join the Recycling Program Today!
It's never too soon to get involved in helping the environment. You and your children can make an impact on the future of the planet. We at Little Bites® are proud to do our part. Want to join us?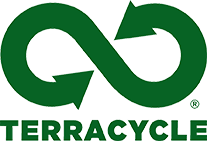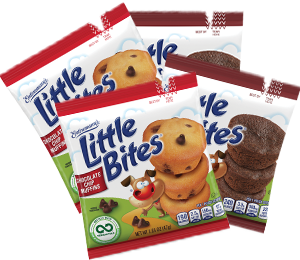 Sign Up

with Terracycle®

Save and Send

your Little Bites® pouches for FREE!

Get Cash

for your school or charity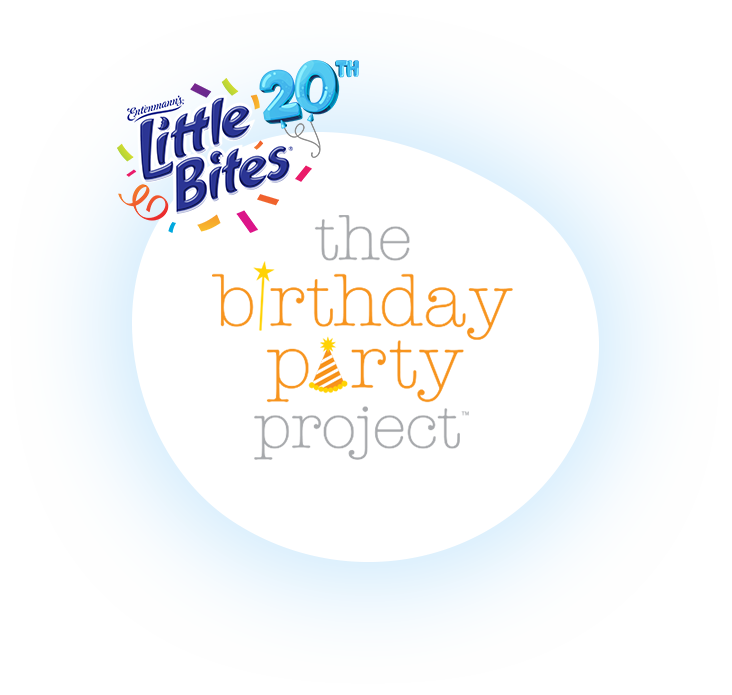 Little Bites and The Birthday Party Project
When we celebrated Little Bites® 20th birthday, we decided it would be extra special if we can share our good fortune with others. As fans sent us birthday wishes, we matched each wish with a $1 donation to The Birthday Party Project. We love their mission to bring JOY to children living in homeless and transitional living facilities.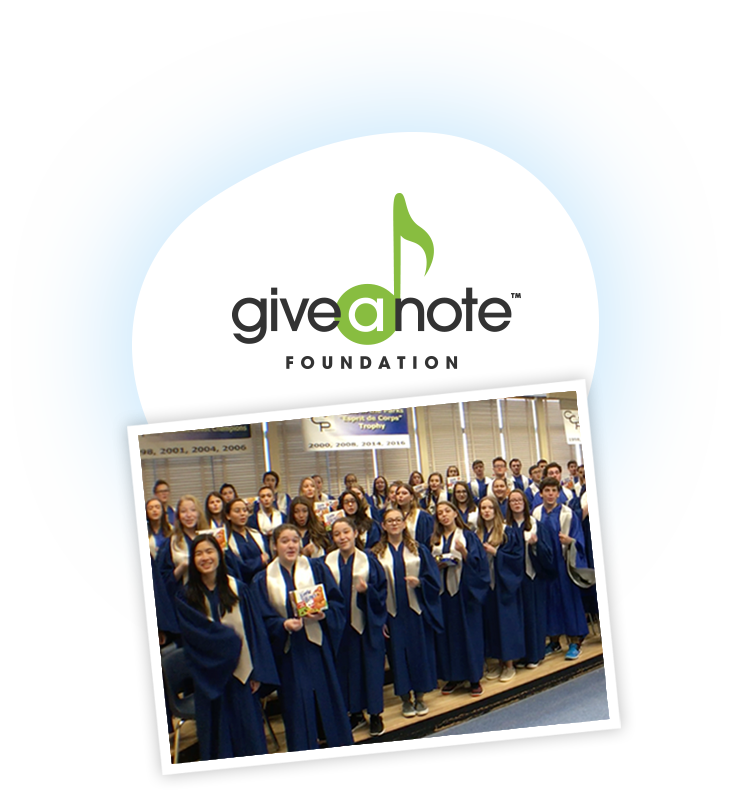 Little Bites® and Give a Note Foundation
When we celebrated Entenmann's 120th birthday, we asked fans to sing Happy Birthday to us. We're happy to say that so many did! It was music to our ears! And on behalf of those who did, we made a donation to the Give A Note Foundation which supports music education in schools.
Entenmann's Little Bites® History
More than 10 billion Entenmann's Little Bites® snacks have been lovingly baked soft and moist since we introduced our innovative portable pouch of good choice deliciousness in 1999. Take a trip down memory lane and see where Little Bites® snacks and you first met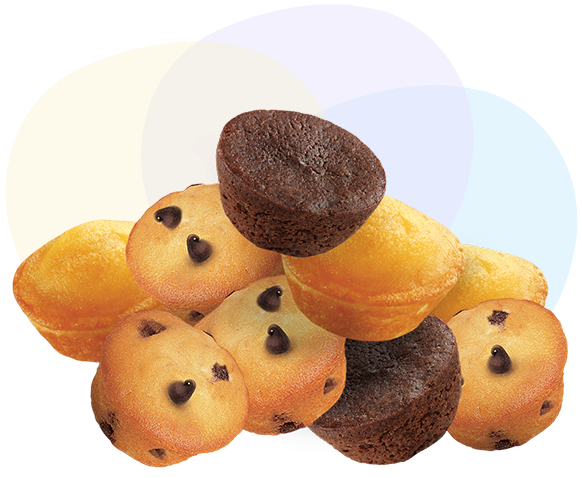 Transform your Little Bites® Box!
What can you do with your Little Bites Box? Try these fun Do-it-Yourself projects below to upcycle your empty Little Bites box into something useful.