On-The-Go Breakfast Kabobs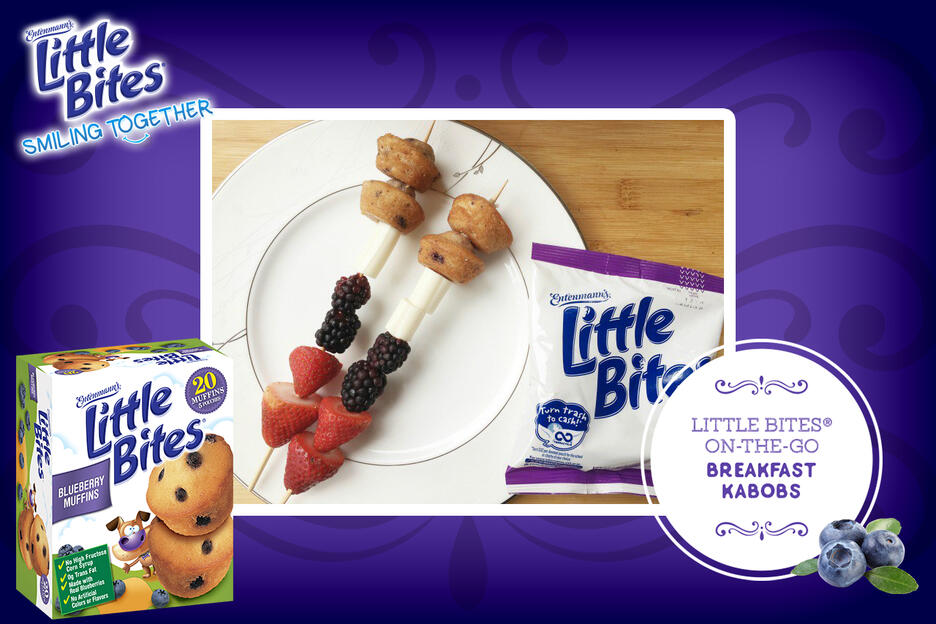 Ingredients
1 package of Entenmann's® Little Bites® Blueberry Muffins
2 strawberries
2 blackberries
1 cheese stick
Bamboo skewers
Directions
First, wash and dry your fruit. Hull the strawberries. Set aside.
Cut the cheese stick in half.
Divide the 4 muffins that come in the package in half. Two muffins per skewer.
You can arrange it any order you'd like. But, we started with the fruit.
Place your strawberries on first.
Next, slide on the blackberries.
Add half the cheese stick.
Finally, slide on the two muffins.
Store in freezer bags and take with you on the go, store in the fridge or serve immediately.
Parental Supervision Suggested
Compliments of ModMommy.com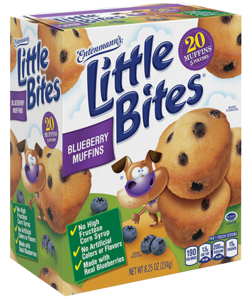 Suggested Variety
Little Bites® Blueberry Muffins. These tasty little golden mini muffins are made with real ingredients like real blueberries, no high fructose corn syrup, 0g trans-fat and no artificial colors. Packed four muffins to a pouch, they are sized just right for lunchboxes, snack time, breakfast time or any time.