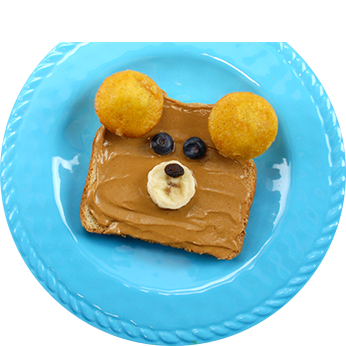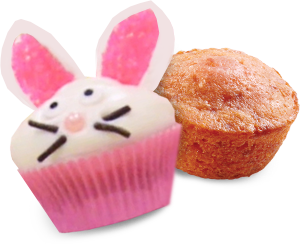 Get Inspired!
Fun Recipes, DIY & More...
Snowman Muffins
Snowman Muffins
Ingredients
1 pouch of Entenmann's® Little Bites® Muffins
Vanilla icing in icing bag
1 bag of white crystalized sugar
1 bag of mini chocolate chips
1 bag of butterscotch chips
Directions
Servings: 4 Snowman Muffins
Place 4 Little Bites® Muffins onto plate
Decorate Little Bites® Muffins with vanilla icing using an icing bag
Place crystalized sugar on each Little Bites® Muffins
Place mini chocolate chips on each Little Bites® Muffin
Place butterscotch chips on each decorated Little Bites® Muffin below the eyes (as the nose)
Enjoy!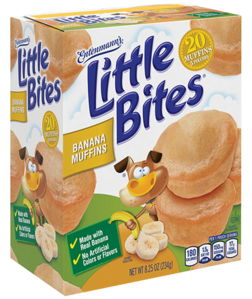 Suggested Variety
Little Bites® Banana Muffins. These golden mini muffins have lots of appeal because they are made with real ingredients like real bananas, no high fructose corn syrup, 0g trans-fat and no artificial colors. four muffins to a pouch, they are sized just right for lunchboxes, snack time, breakfast time or any time.