Bento Box Cakes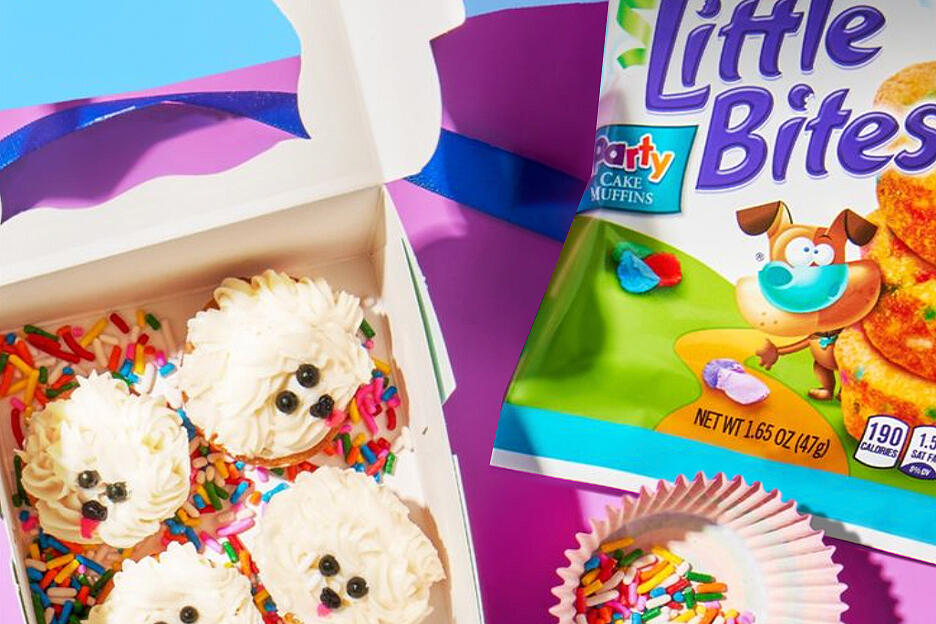 Ingredients
Little Bites Party Cake Muffins
Vanilla icing
Small sprinkles
Directions
Watch Video on Pinterest
Open pouches of Little Bites Party Cake Muffins and remove muffins.
Add a dollop of vanilla icing to the tops of muffins and spread evenly.
Using a piping bag or sandwich bag with a small hole cut out, pipe icing onto the tops of muffins for the dog fur.
Using small sprinkles for the eyes, nose, and tongue, make puppy dog faces.
Place Bento Box Cakes in small paper boxes for your little ones to share with their friends and family.