Snack on a Stick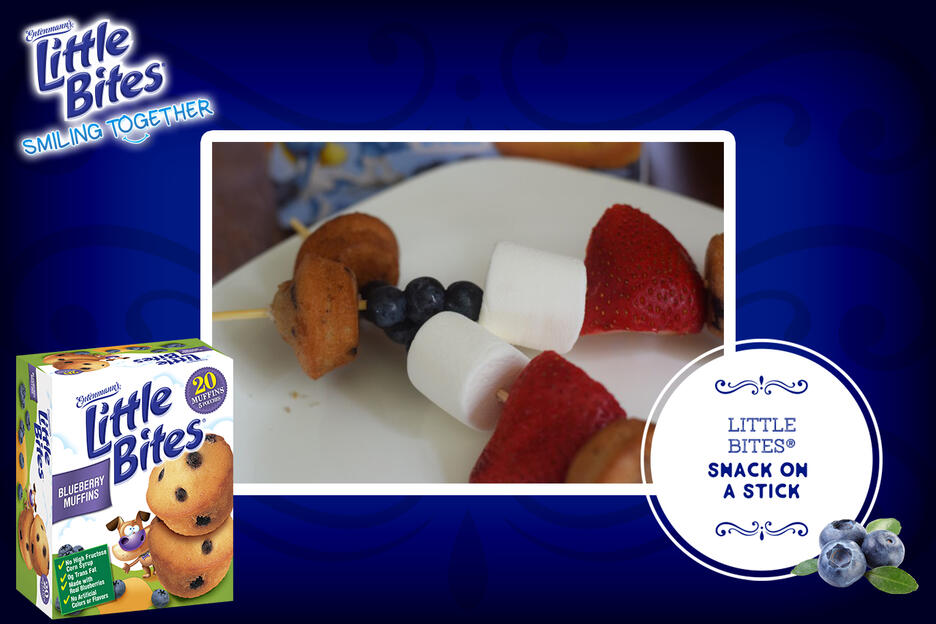 Ingredients
1 box of Entenmann's® Little Bites® muffins, your favorite flavor
Fresh whole strawberries
Fresh blueberries
Marshmallows (not minis)
Wooden skewers
Directions
On each skewer, begin with one muffin, followed by your choice and order of a strawberry, marshmallow, blueberries, and then ending with another muffin to complete the snack on a stick.
For variety, make some sticks with only one fruit (such as strawberries) and then another stick with the another fruit.
Parental Supervision Suggested
Compliments of Astheygrowup.com.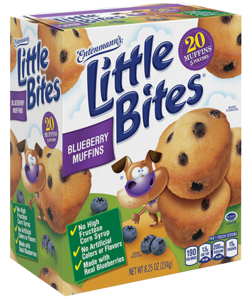 Suggested Variety
Little Bites® Blueberry Muffins. These tasty little golden mini muffins are made with real ingredients like real blueberries, no high fructose corn syrup, 0g trans-fat and no artificial colors. Packed four muffins to a pouch, they are sized just right for lunchboxes, snack time, breakfast time or any time.