Fruit and Muffin Kabobs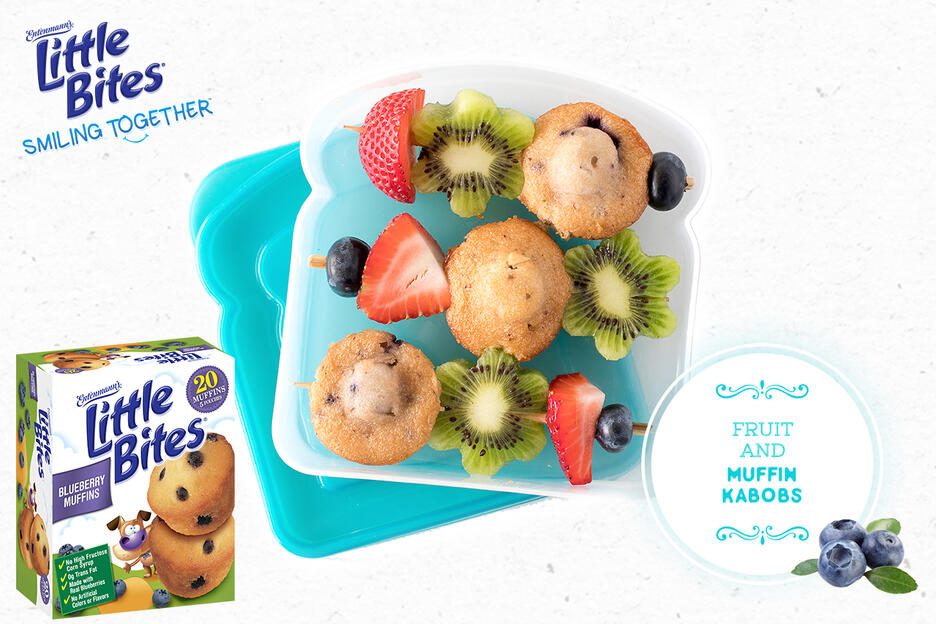 Ingredients
plastic straws
1 pouch Little Bites® Blueberry Muffins
fresh fruit – blueberries, strawberries, kiwi, etc.
Directions
Cut plastic straws to fit your child's lunchbox.
Use fresh fruit and Entenmann's® Little Bites® Blueberry Muffins to create these colorful and delicious kabobs.
Add a special touch to these fruit skewers by using small cookie cutters to make shapes in the fruit.
My kids adore the soft and moist muffins paired with their favorite crisp fruit, and I feel good knowing that I've provided my little ones with such a great lunch option.
Parental Supervision Suggested
Compliments of Crissy Page at DearCrissy.com.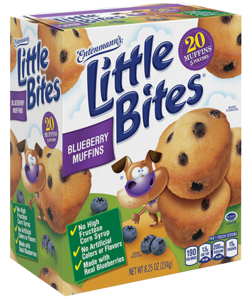 Suggested Variety
Little Bites® Blueberry Muffins. These tasty little golden mini muffins are made with real ingredients like real blueberries, no high fructose corn syrup, 0g trans-fat and no artificial colors. Packed four muffins to a pouch, they are sized just right for lunchboxes, snack time, breakfast time or any time.