Craft Frame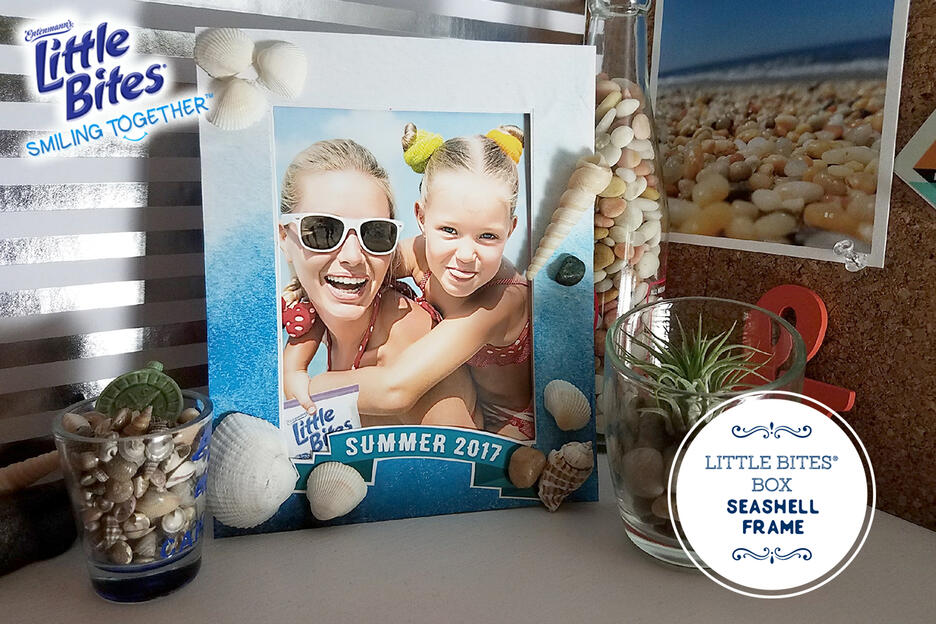 Materials
Empty Entenmann's® Little Bites® Box of choice
Tape
Ruler
Pencil
X-Acto Knife
Seashells
Hot Glue Gun
Easel Back
Directions
Open the empty Entenmann's® Little Bites® Box, lay flat, with white side up.
Measure and cut pieces:

Backing piece - 6"x7.375
Border - 6"x7.375" (1" wide)
Inside strips – 2 - 1"x7.375" and 1 - 3.5"x1"

Glue inside strips to backing, white side up.
Glue border on top of 3 sides with strips, leaving the top open to insert picture.
Create your own border and glue down, or paint/color the white border.
Organize the shells and glue onto border.
Attach easel back to back of frame with tape or glue.
Insert picture and display!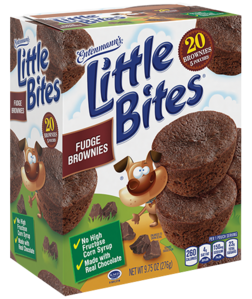 Suggested Variety
Little Bites® Fudge Brownies. These bite sized snacks are full of fudgy, goodness and made with real ingredients like real chocolate, no high fructose corn syrup, and no artificial colors. Packed four brownies to a pouch, they are sized just right for lunchboxes, snack time, or any time.