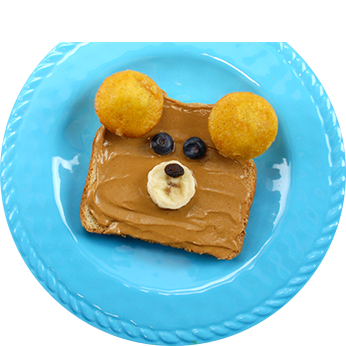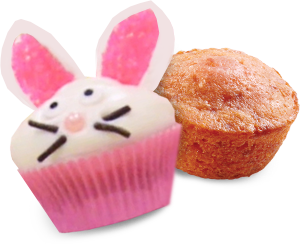 Get Inspired!
Fun Recipes, DIY & More...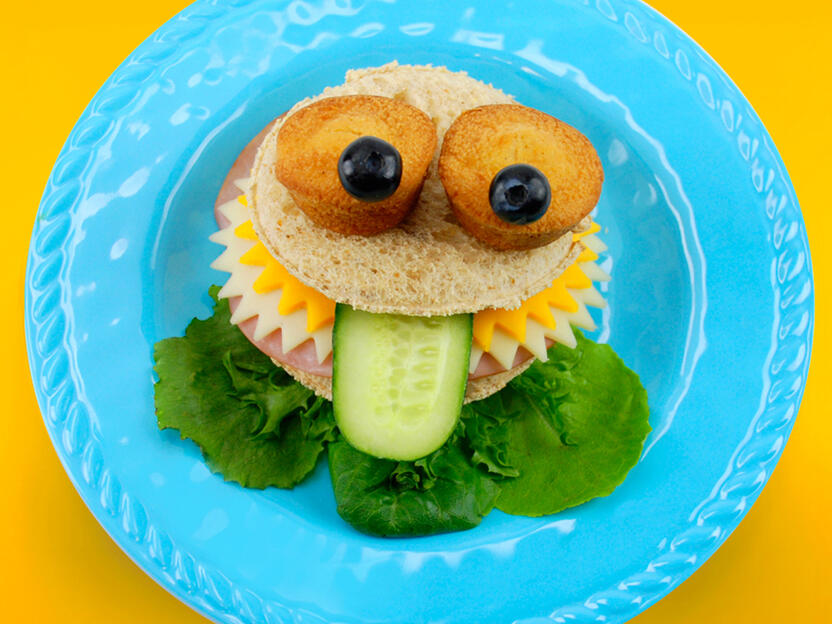 Don't Hog Your Frog
Don't Hog Your Frog
Ingredients
2 Entenmann's Little Bites® Muffins

2 slices of bread

1 round slice of cheese

1 slice of lunch meat of choice

1 sandwich style pickle or slice of cucumber, sliced lengthwise

2 small red grapes or 2 large blueberries

Toothpicks

Spread for sandwich – mustard, mayonnaise or butter
Directions
Servings: 1 Don't Hog Your Frog
Use a large cut or round cookie cutter to cut bread slices into identical circles.

Cut zigzag edges on the round cheese slice

Begin assembling with spread on bottom bread slice, meat on bottom and cheese on top

Place pickle or cucumber in center with 1-inch end sticking out toward you (like the frog tongue)

Top with 2nd slice of bread

Place two Little Bites® Muffins together on top (for eyes)

Using toothpicks, attach blueberries or grapes on front edge of muffins for eyes, facing out toward you

Serve up a fun lunch plate!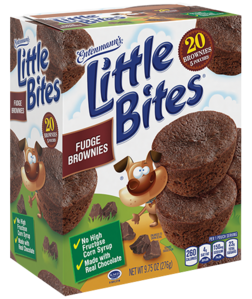 Suggested Variety
Little Bites® Fudge Brownies. These bite sized snacks are full of fudgy, goodness and made with real ingredients like real chocolate, no high fructose corn syrup, and no artificial colors. Packed four brownies to a pouch, they are sized just right for lunchboxes, snack time, or any time.