Get Ready For Teddy The Edible Bear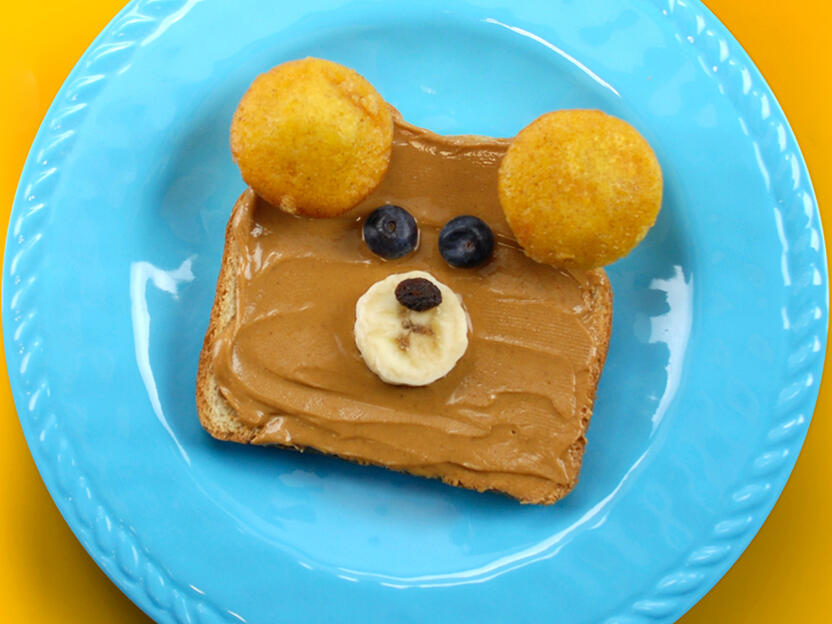 Ingredients
2 Entenmann's Little Bites® Muffins

1 slice of bread

Peanut butter or other spread

Banana slice

3 blueberries

Toothpicks
Directions
Servings: 1 Teddy the Edible Bear
Toast slice of bread

Spread toast with peanut butter or other spread and place on center of plate

Slice off bottom of the Little Bites® Muffins and place tops (for ears) on top right and left corners of bread, hanging off edge a bit

Place one banana slice in the center of the bottom half of the bread (forming triangle with ears)

Place blueberries for two eyes close together and one on top edge of banana slice (secure with toothpick)

Watch a happy smile appear!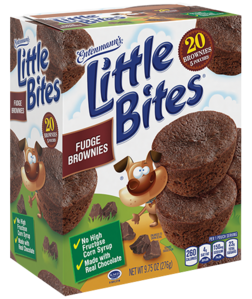 Suggested Variety
Little Bites® Fudge Brownies. These bite sized snacks are full of fudgy, goodness and made with real ingredients like real chocolate, no high fructose corn syrup, and no artificial colors. Packed four brownies to a pouch, they are sized just right for lunchboxes, snack time, or any time.