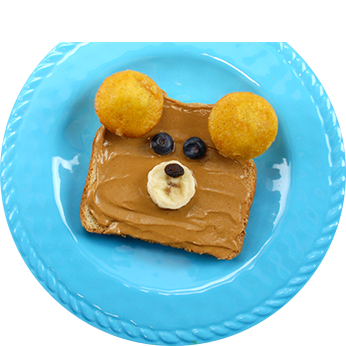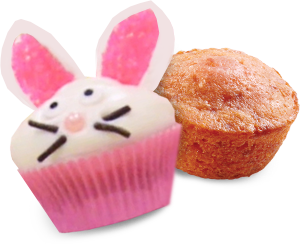 Get Inspired!
Fun Recipes, DIY & More...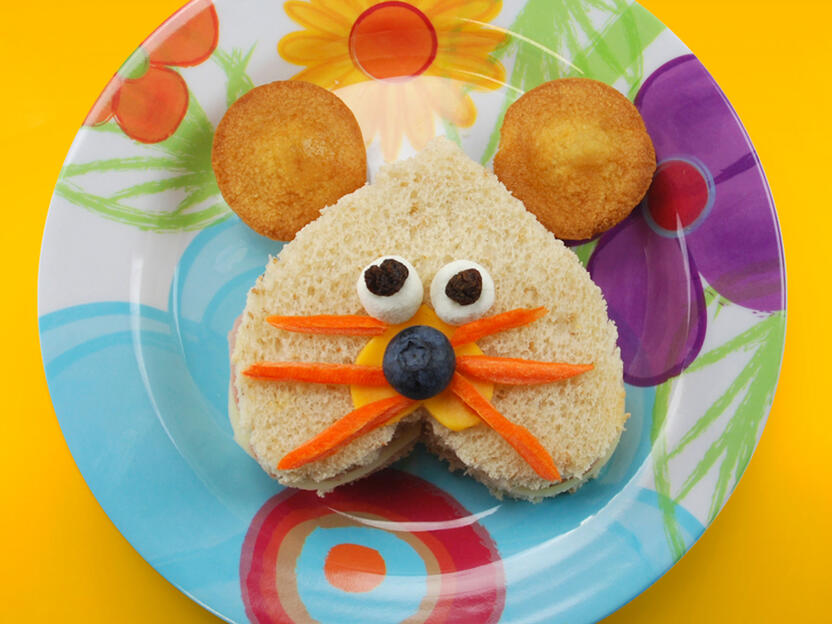 Mmmake This Mmmouse
Mmmake This Mmmouse
Ingredients
2 Entenmann's Little Bites® Muffins

2 slices of bread

Meat & cheese of your child's choice

1 slice cheese

2 mini marshmallows

2 raisins

Large blueberry or red grape

Carrot, in julienne strips

Large Heart-shaped cookie cutter

Mini Heart-shaped cookie cutter

Toothpicks
Directions
Servings: 1 Mmmake This Mmmouse
Make sandwich and cut with large heart-shaped cookie cutter

Place upside-down on plate

Place the Little Bites® Muffins on left & right top sides (for ears)

Cut sliced cheese with mini heart-shaped cookie cutter and place upside-down on lower part of bread

Make whiskers with julienne carrot pieces

Using toothpick, place grape or blueberry in center of whiskers (for nose)

Using toothpicks (halved), place marshmallow with raisin on top for each eye

Serve and see a smiling face!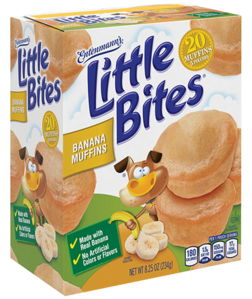 Suggested Variety
Little Bites® Banana Muffins. These golden mini muffins have lots of appeal because they are made with real ingredients like real bananas, no high fructose corn syrup, 0g trans-fat and no artificial colors. four muffins to a pouch, they are sized just right for lunchboxes, snack time, breakfast time or any time.