Owlicious Sammie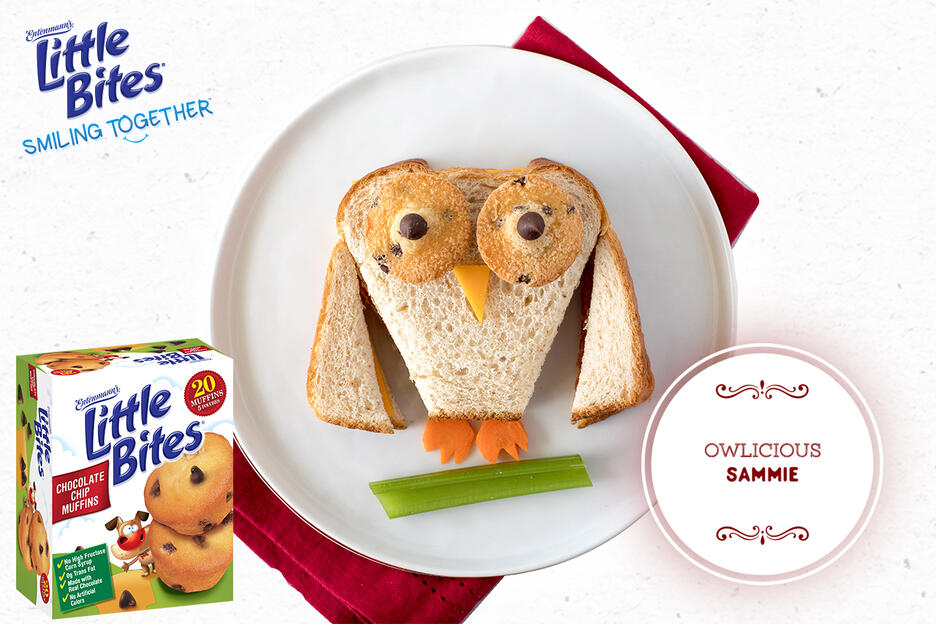 Ingredients
2 slices of your choice of bread
sandwich fillings of your choice – peanut butter & jelly, meat, cheese, etc.
1 pouch Little Bites® Chocolate Chip Muffins
2 chocolate chips
peanut butter
1 slice orange cheese
1 carrot, peeled
1 celery stick
Directions
Make a sandwich and cut triangles into each side for the owl's wings.
Add the eyes by placing two Entenmann's® Little Bites® Chocolate Chip Muffins near the top.
Affix chocolate chip pupils with dabs of peanut butter, and add a cheese triangle for the nose.
Cut the owl's feet using thin carrot slices, and perch your owl on a celery stick branch.
This cute lunchbox creation is quick and easy to make, but guaranteed to bring a smile to your child's face.
Parental Supervision Suggested
Compliments of Crissy Page at DearCrissy.com.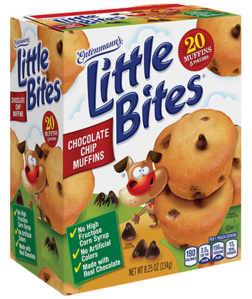 Suggested Variety
Little Bites® Chocolate Chip Muffins. These tasty golden mini muffins are made with real ingredients like real chocolate chips, no high fructose corn syrup, 0g trans-fat and no artificial colors. Packed four muffins to a pouch, they are sized just right for lunchboxes, snack time, breakfast time or any time.