Down This Clown!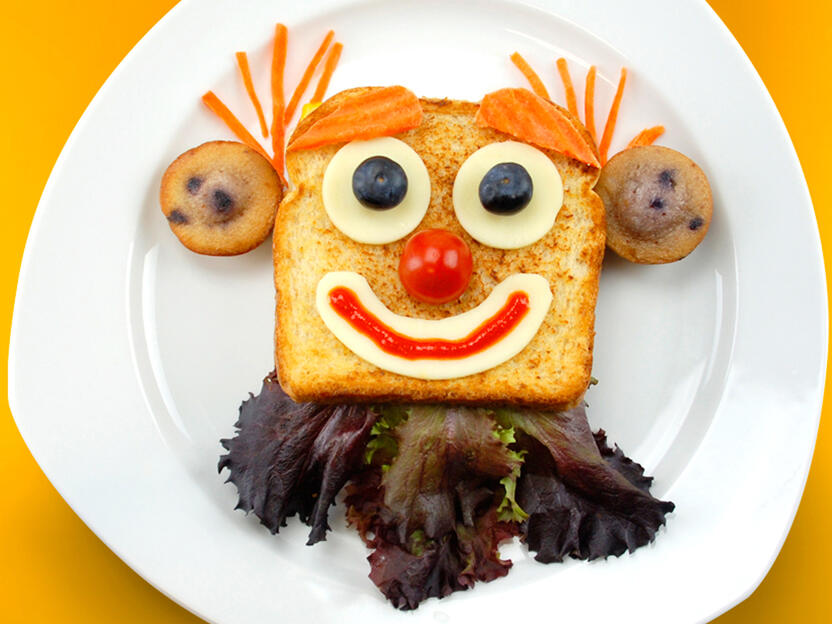 Ingredients
2 Entenmann's Little Bites® Muffins

2 slices of bread

Cheese slices of your choice

Extra slice of cheese

2 cheese curls

2 banana slices

2 blueberries

1 cherry tomato

Ketchup in squeeze bottle

2 pieces of dark leaf lettuce

Toothpicks
Directions
Servings: 1 Down This Clown!
Make grilled cheese with bread and your choice of sliced cheese (leave one slice)

Place on plate and set the Little Bites® Muffin on left and right sides

Place cherry tomato in center for nose (secure with toothpick)

Cut wide smile from remaining slice of cheese, placing below tomato nose

Use two slices of banana for eyes and add blueberries on top (secure with toothpicks)

Place two cheese curls above eyes as eyebrows

Squeeze fine line of ketchup on cheese mouth

Use lettuce to make a bowtie below "face"

Expect a happy face!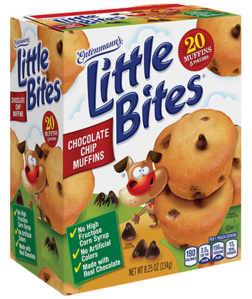 Suggested Variety
Little Bites® Chocolate Chip Muffins. These tasty golden mini muffins are made with real ingredients like real chocolate chips, no high fructose corn syrup, 0g trans-fat and no artificial colors. Packed four muffins to a pouch, they are sized just right for lunchboxes, snack time, breakfast time or any time.