Gobble Gobble Turkeys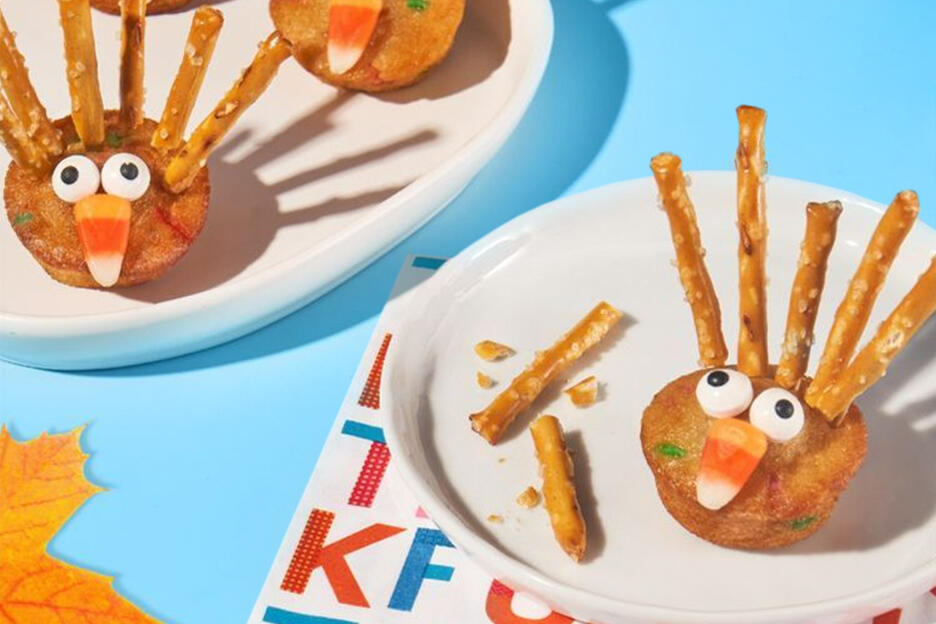 Ingredients
Little Bites Party Cake Muffins
Vanilla icing
Candy eyes
Candy corn
Pretzel sticks
Directions
Watch Video on Pinterest
Open pouches of Little Bites Party Cake Muffins and set aside.
Using a piping bag or a plastic sandwich bag with a small hole cut out, fill with vanilla icing.
Add 2 small dollops of icing and add candy eyes and candy corn beak.
Use pretzel sticks for the turkey tail. Enjoy!