Spooky Spiders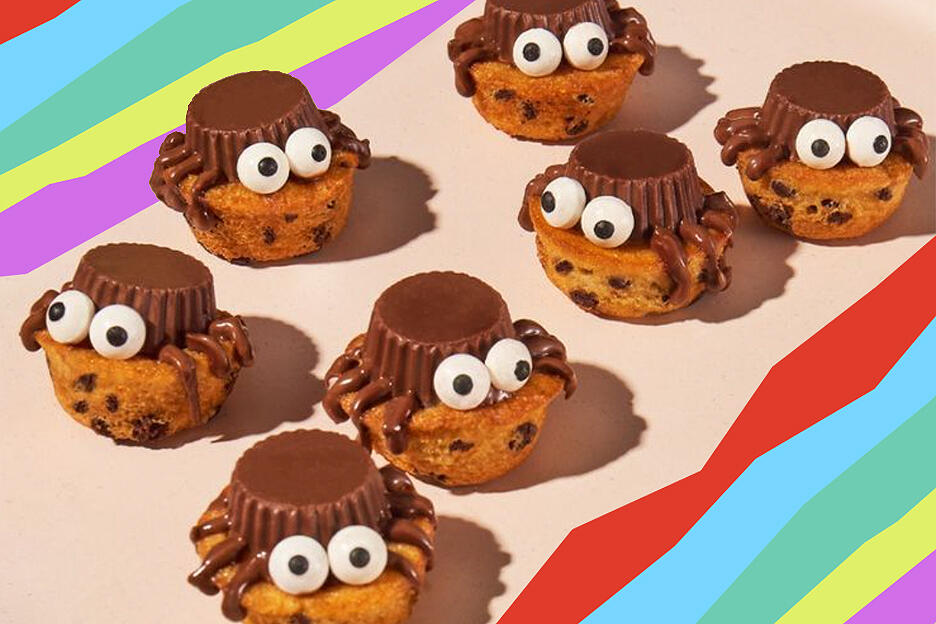 Ingredients
Little Bites Chocolate Chip Muffins
Chocolate icing
Small peanut butter cups
Candy eyes
Directions
Watch Video on Pinterest
Open pouches of Little Bites Chocolate Chip Muffins and set aside.
Using a piping bag or a plastic sandwich bag with a small hole cut out, fill with chocolate icing.
Add a dollop of icing to the top of each muffin, then top with a small peanut butter cup.
Add 2 small dollops of icing and add candy eyes.
Pipe the spider's legs on each side and allow to set. Enjoy!